Posts for: October, 2017
By W. Robert Howarth, DDS, FASD, Family and Sports Dentistry
October 28, 2017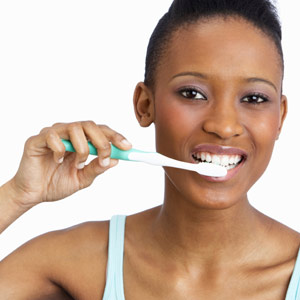 Daily personal care is essential for optimal oral health. Brushing and flossing in particular keep bacteria and acid, the main causes of dental disease, at manageable levels. But to gain the most benefit from your personal care, you need to perform these tasks effectively with the proper techniques and equipment.
For most people brushing begins with a soft-bristled, multi-tufted toothbrush with fluoride toothpaste that helps strengthen enamel. You should hold the brush at a slight angle and brush with a gentle motion to remove plaque, the main cause of gum disease and tooth decay — if you're too aggressive by brushing too hard or too long, you could damage the gums. You should brush no more than twice a day for two minutes, and at least thirty minutes to an hour after eating to allow saliva time to neutralize any remaining acid and help restore minerals to enamel.
Although some people find flossing difficult to perform, it remains an important component of daily care. Flossing once a day removes plaque from between teeth where a brush can't reach. If you need help with your technique using string floss, we'll be glad to provide instruction at your next visit. If you have bridges, braces or other dental restorations or appliances that make string flossing difficult, you might consider other options like floss threaders or a water flosser.
There are also dietary and lifestyle choices you can make to enhance your daily care: limit sugary or acidic foods to mealtime and avoid between meal snacks to reduce bacteria and acid in the mouth; drink water to keep your mouth moist, which will inhibit plaque buildup; and stop tobacco use, excessive alcohol consumption and chewing habits like clenching or biting on hard objects. Above all, be sure to visit us at least twice a year for cleanings and checkups, or when you notice abnormalities like bleeding gums, pain or sores.
Keeping your teeth and gums healthy can be done, but it requires a daily care commitment. Performing these hygiene habits in an effective manner will help preserve your teeth for a lifetime.
If you would like more information on effective oral care, please contact us or schedule an appointment for a consultation.
By W. Robert Howarth, DDS, FASD, Family and Sports Dentistry
October 13, 2017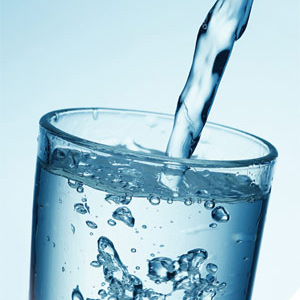 Fluoride has been proven to strengthen tooth enamel against decay. That's why it's not only added to toothpaste and other dental products, but also to drinking water — in nearly three-quarters of U.S. water systems.
While research has eased most serious health questions about fluoride, there remains one moderate concern. Too much fluoride over time, especially in infants and young children, could lead to "enamel fluorosis," an excess of fluoride in the tooth structure that can cause spotting or streaking in the enamel. While often barely noticeable, some cases of fluorosis can produce dark staining and a pitted appearance. Although not a symptom of disease, fluorosis can create a long-term cosmetic concern for the person.
To minimize its occurrence, children under the age of 9 shouldn't regularly ingest fluoride above of the recommended level of 0.70 ppm (parts per million). In practical terms, you as a parent should monitor two primary sources of fluoride intake: toothpaste and drinking water.
Young children tend to swallow toothpaste rather than spit it out after brushing, which could result in too much fluoride ingestion if the amount is too great. The American Academy of Pediatric Dentistry therefore recommends a small "smear" of toothpaste for children under two, and a pea-sized amount for children up to age six. Brushing should also be limited to no more than two times a day.
Your child or infant could also take in too much fluoride through fluoridated drinking water, especially if you're using it to mix infant formula. You should first find out the fluoride levels in your local water system by contacting the utility or the health department. If your system is part of the U.S. Centers for Disease Control and Prevention's (CDC) "My Water's Fluoride" program, you may be able to access that information on line at //apps.nccd.cdc.gov/MWF/Index.asp.
If the risk for developing fluorosis in your area is high, you can minimize your infant's intake with a few recommendations: breastfeed rather than use formula; use "ready-to-feed" formula that doesn't need mixing and contains lower fluoride levels; and use bottled water specifically labeled "de-ionized," "purified," "de-mineralized," or "distilled."
Fluoride can be a wonderful adjunct to dental care in reducing risk for tooth decay. Keeping an eye on how much fluoride your child takes in can also minimize the chance of future appearance problems.
If you would like more information on the possible effects of fluoride on young children, please contact us or schedule an appointment for a consultation. You can also learn more about this topic by reading the Dear Doctor magazine article "Tooth Development and Infant Formula."