Posts for: September, 2018
By W. Robert Howarth, DDS, FASD, Family and Sports Dentistry
September 20, 2018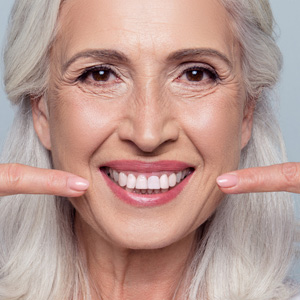 Gum disease is a bigger problem than you might think. More than half of all adults over age 30 have it, and that figure jumps to 70% of adults over 65. If left untreated, gum (periodontal) disease can eventually loosen teeth and cause them to fall out. It can also cause health issues outside of the mouth, including an increased risk of heart disease and other systemic health conditions.
But the good news is that gum disease can be treated—and even better, prevented! Since September is National Gum Care Month, it's a good time to answer some frequently asked questions about gum disease:
What causes gum disease?
Gum disease is caused by certain types of harmful oral bacteria that live in a sticky film called dental plaque that collects on teeth both above and below the gum line. If this film is not cleaned effectively each day, it can eventually harden into a substance called tartar that can only be removed by a dental professional.  As your body tries to fight the bacteria and the toxins they produce, your gums can become inflamed and may start to pull away from the teeth. Eventually, bone beneath the gums can start to break down and with continued bone loss, the teeth could be lost.
How do I know if I have it?
Gum disease doesn't always produce symptoms—especially in smokers. Smoking hides the symptoms of gum disease because nicotine reduces blood flow to the area. However, there are things you should look out for. Gingivitis, a mild form of gum disease, can produce red and/or puffy gums that bleed when you brush or floss. Signs of periodontitis, a more serious form of the disease, include gum recession, bad mouth odors or tastes, and tooth looseness. But the only way to truly know if you have gum disease is to come in for an exam.
What can I do about it?
If you have gingivitis, a professional teeth cleaning and a renewed commitment to oral hygiene at home—including daily flossing and rinsing with antibacterial mouthwash—may be all you need to turn the situation around. Periodontitis may require a variety of treatments, ranging from special cleaning procedures of the tooth root surfaces to gum surgery. The first step toward controlling gum disease is visiting the dental office for an exam.
How can I prevent it?
Regular professional teeth cleanings and meticulous oral hygiene at home are your best defenses against gum disease. Avoid sugary drinks and snacks—which feed the disease-causing bacteria in your mouth—and tobacco in all forms. If you have diabetes, do your best to manage it well because uncontrolled diabetes can worsen periodontal disease.
If you'd like more information on fighting gum disease, contact us or schedule a consultation.
By W. Robert Howarth, DDS, FASD, Family and Sports Dentistry
September 10, 2018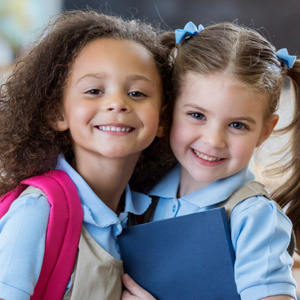 Back-to-school season can be an exciting time for kids—and parents too! As summer starts giving way to fall, your to-do list begins to fill up: there are clothes to buy, supplies to gather, and get-togethers with friends both old and new. Here are a few do's (and don'ts) that can help keep your kids oral health in tip-top shape through this busy season…and all year long.
Do pack kids a healthy lunch
In addition to a protein like lean meat, eggs or peanut butter, a healthy lunch may include crunchy vegetables such as carrot or celery sticks, dairy like cheese or yogurt, and fresh fruits. Add a bottle of water and your kids will be all set to go!
Don't include soda or sugary snacks
Foods with a lot of sugar—like soda, processed foods and sweet treats—aren't a healthy choice. In addition to promoting obesity, sugar provides food for the harmful oral bacteria that can cause cavities. Even 100% juices have loads of sugar—so go easy on the sweets for better checkups!
Do be sure kids brush and floss regularly
That means brushing twice a day with fluoride toothpaste, and flossing once a day—every day! Brushing and flossing daily is the most effective way to fight cavities at home. If your kids need help, take time to show them how…and if you need to "brush up" on the proper techniques yourself, just ask us to demonstrate.
Don't let kids chew on pencils or fingernails
Fidgety kids often develop habits like these to help themselves feel calmer. But chewing on things that don't belong in the mouth is a recipe for dental problems—like chipped or broken teeth. Try giving them sugarless gum instead; if the problem persists, ask us for help.
Do ask about a mouthguard if they play sports
It's not just for football or hockey—baseball, basketball and many other schoolyard sports have the potential to damage teeth and gums. A custom-made mouthguard from our office is comfortable enough to wear every day, and offers superior protection.
Don't forget to schedule routine dental visits
With the hustle and bustle of a new school year it's easy to let things slide. But don't put off your kids' regular dental checkups! Professional cleanings and dental exams can help keep those young smiles bright, and prevent little problems from getting bigger.
If you would like more information about children's oral health, please contact us or schedule an appointment.